The Oracle Group - January 2012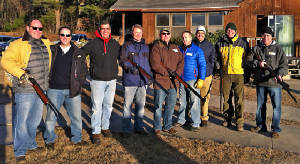 Here's a quote from them regarding their experience at the club:
"We had a ball! You guys were great and everyone agreed it was one of the best activities we've done.
Thanks again for being flexible and so accommodating. We'll definitely do it again!!"
The Chen Bachelor Party - April 2012